eco-i-on Hydrogen Inhalation Machine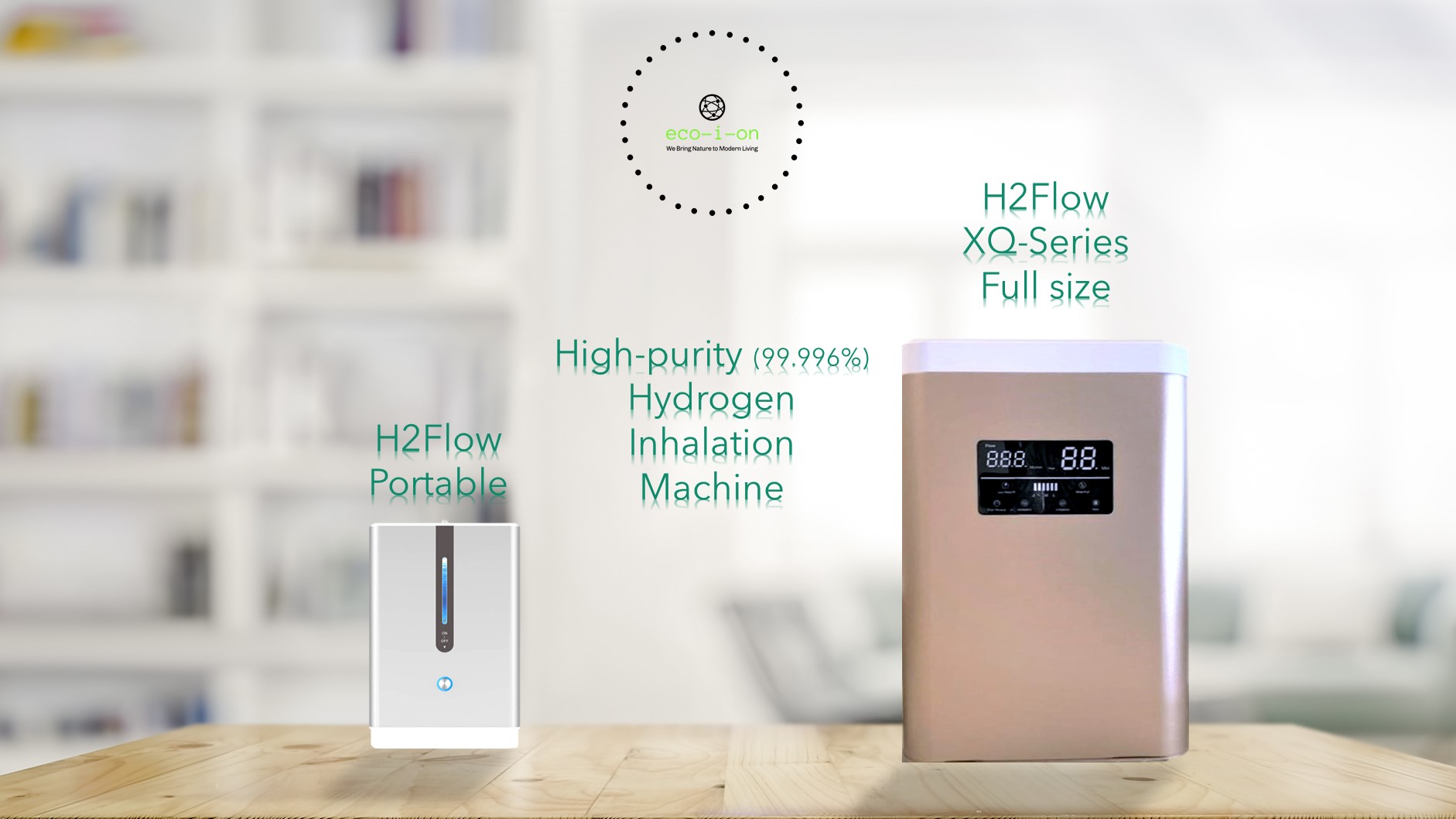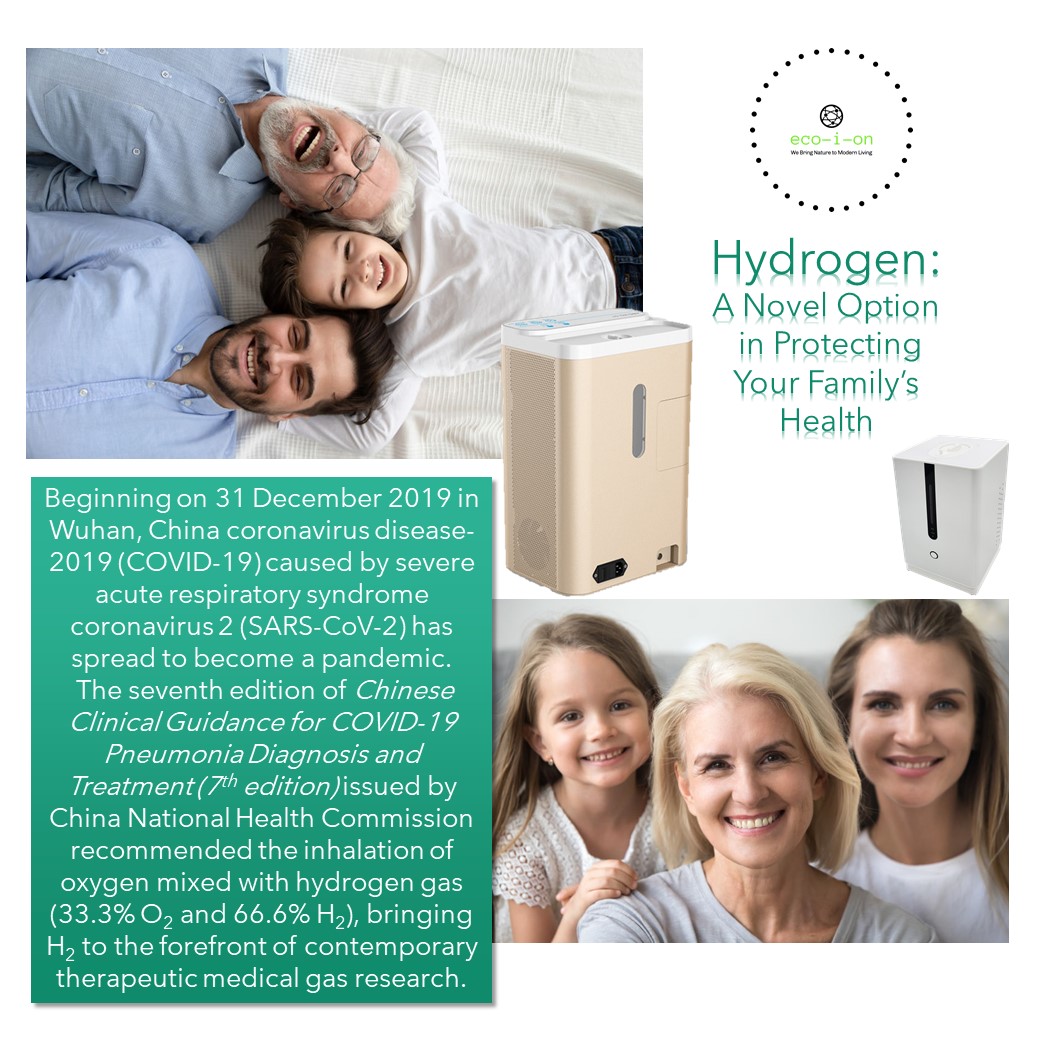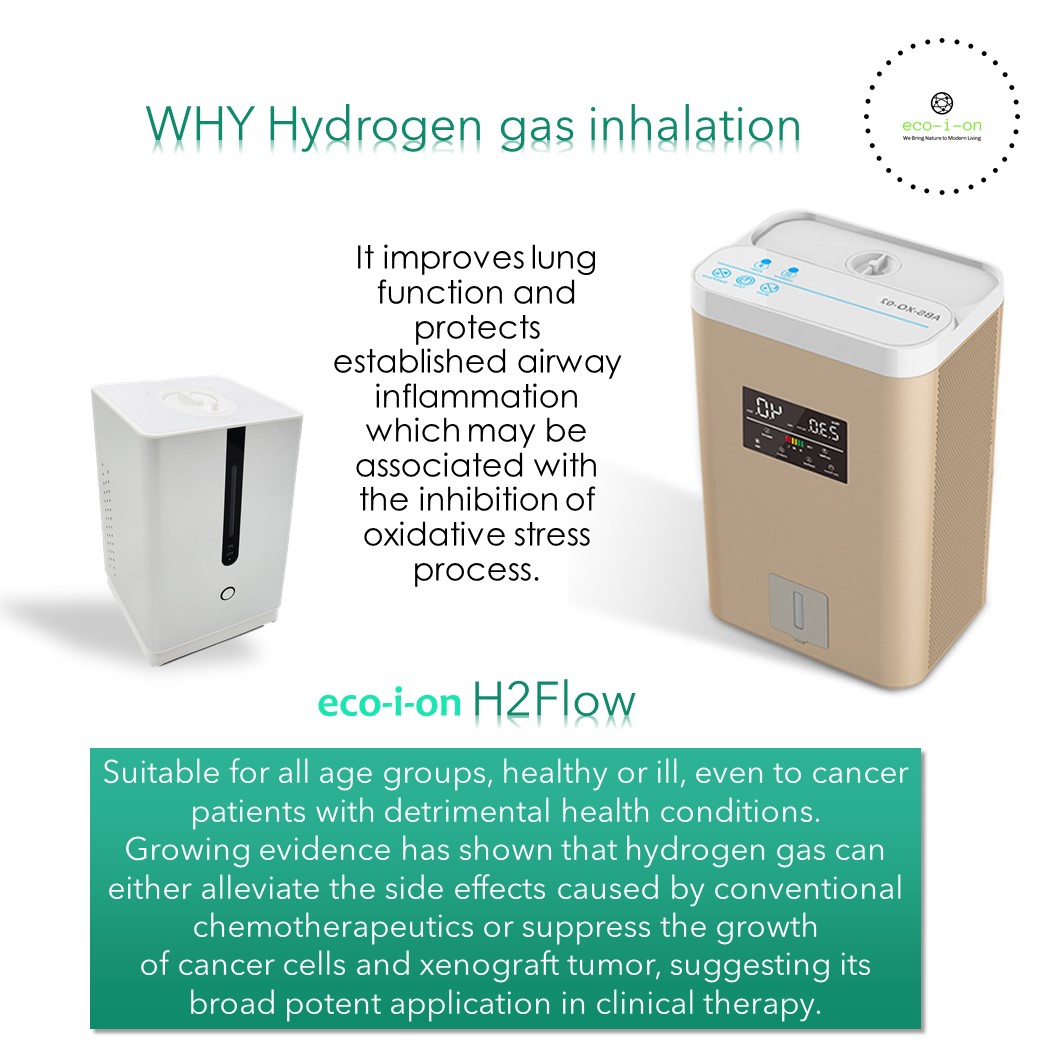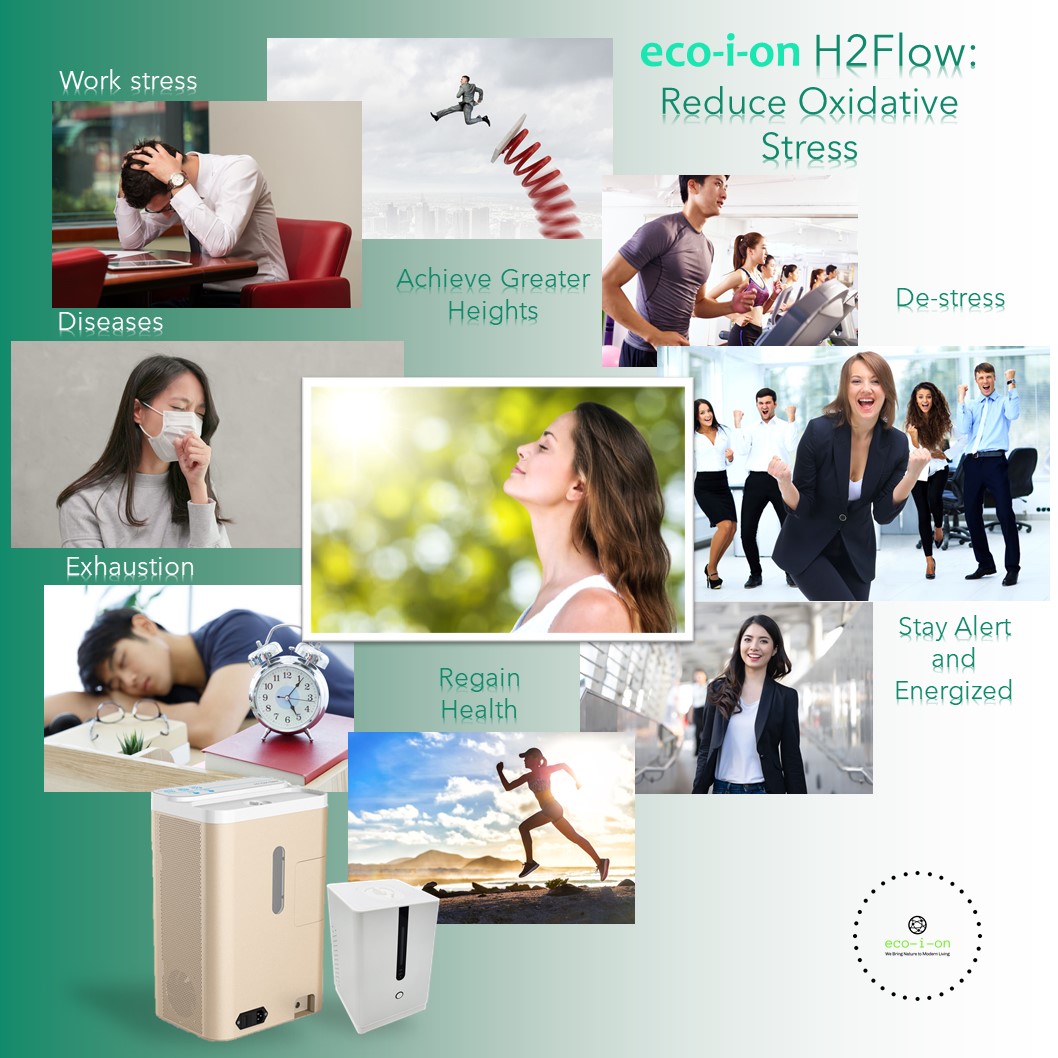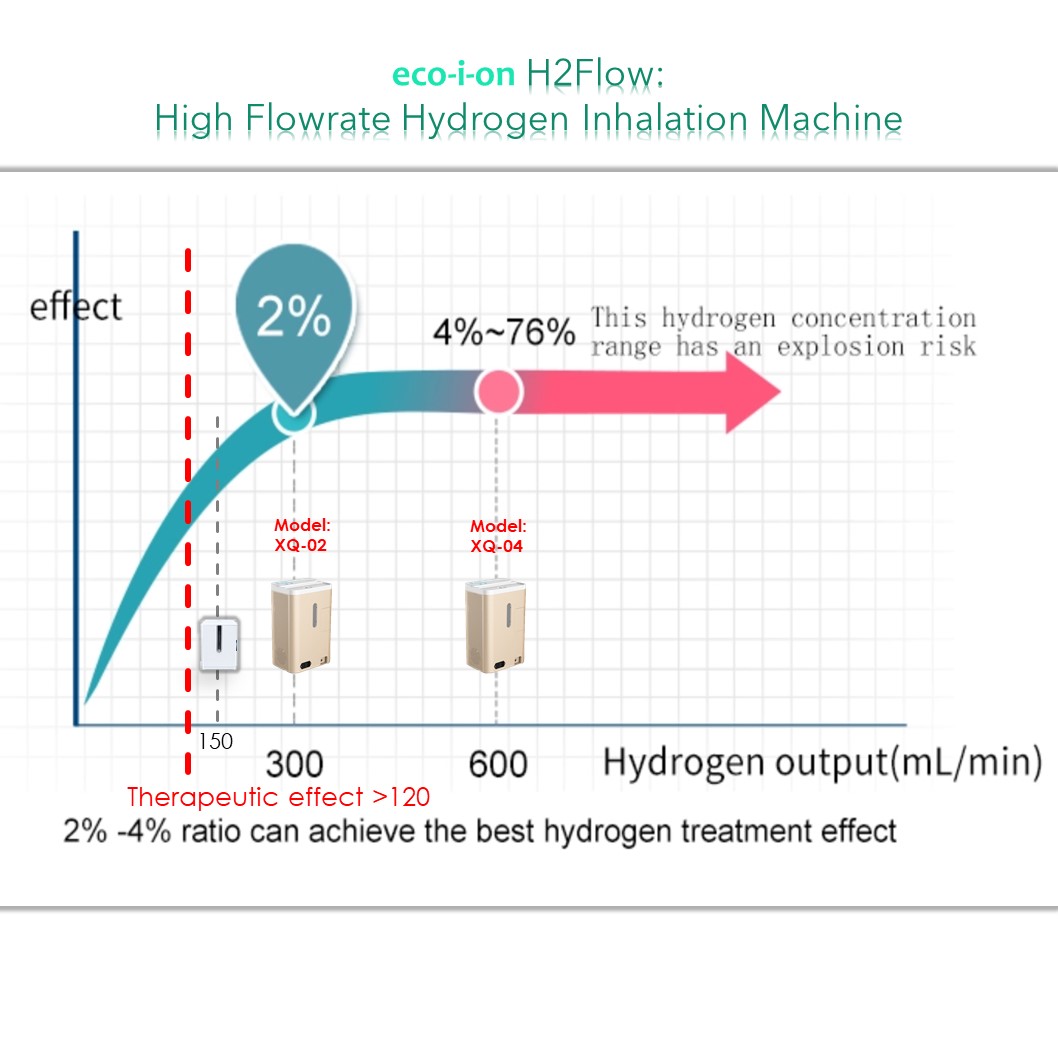 Hydrogen gas inhalation is a powerful yet gentle therapeutic process.
eco-i-on H2Flow, at merely 1.6kg, produces 150ml/min of 99.99% pure molecular hydrogen gas. Inhaling for one min, is equivalent of drinking 7.5 litre of hydrogen water of 1.6ppm.

Hydrogen gas is a new and promising treatment option for variety of diseases. Its applications range from acute illness such as ischemia–re-perfusion injury, shock and damage healing to chronic illness such as metabolic syndrome, rheumatoid arthritis, and neuro-degenerative diseases.

There is a growing evidence on molecular hydrogen (H2) as antioxidant, anti-inflammatory, anti-apoptotic and anti allergic.
Product Name

HFlow Portable

H2Flow XQ-Series

Product Type

Pure H2

H2 + O2 Mix

Pure H2

H2 + O2 Mix

Model

PQ-01

PQ-02

XQ-02

XQ-04

XQ-03

XQ-05

H2 Channel

Single

Single

Single

Double

Double

Single

H2 Output

150ml/min

200ml/min

300ml/min

300ml/min

+

300ml/min

150ml/min

+

150ml/min

666ml/min

O2 Output

-

100ml/min

-

-

150ml/min

333ml/min
---