eco-i-on H2 Mist Nano Mist Atomizer Spray
eco-i-on mist hydrates without ruining that foundation and makeup. Apply the mist to refresh and rehydrate your skin even after applied foundation and makeup.
Molecular hydrogen is the smallest molecule in the universe. It can penetrate to the deepest layer of your skin.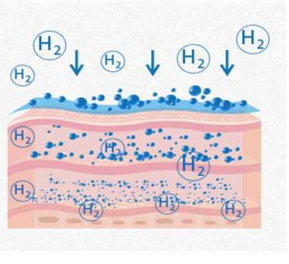 Working together with nano water particles, the molecular hydrogen heals and moisturize your skin.
eco-i-on produces >1000ppb molecular hydrogen within 3 seconds. Molecular hydrogen act as an anti-oxidant that neutralizes free radicals (. OH combines with H2 to form H2O) into water molecule, giving deep hydration to restore moisture to your skin, promotion of type I collagen synthesis in the dermis and reduce wrinkles. It has anti-inflammatory effect on skin, helping to fight acnes.